ASCs Inc. has Represented Physician-owners of Over 250 Surgical Facilities & Practices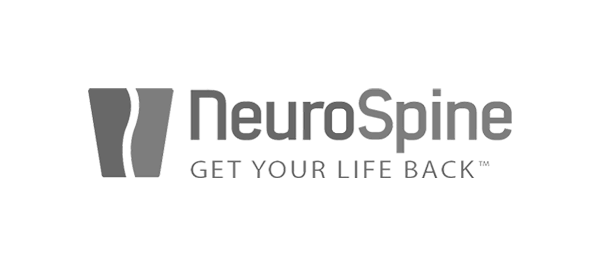 Selling is Likely a Once in a Lifetime Event
You have worked extremely hard, established your practice and surgical facility business, built a great reputation, invested in something you believed in and for many there comes a time when it makes sense to sell an interest in your business and bring on a partner.
When it comes to selling your surgical facility or medical practice, just like selecting a surgeon to perform a complex procedure, you want someone who you feel confident will enable you to realize the best possible outcome. The sale of your ASC business and/or real estate is something you are likely to do only once.
As with any decision of this magnitude it is simply not reasonable to expect that you would end up with the absolute best result without the expertise, knowledge and experience that comes from successfully managing hundreds of transactions.
By clearly understanding your goals and objectives, ASCs Inc. implements a proven and customized process that ensures that your financial and non-financial objectives are met and that the end result exceeds your expectations.
ASCs Inc.'s industry leading team has completed more successful transactions than all other advisory firms combined and our risk-free process ensures that you will realize the results you want or you are under no obligation at the end of the process, ensuring that our goals are in alignment with yours.
Services
For more than 20 years ASCs Inc. has provided industry leading services to owners of Ambulatory Surgery Centers (ASC), Physician Group Practices, Surgical Hospitals, Endoscopy Centers, Eye Centers, Specialty Centers and Ancillary Services.
"I want to thank ASCs Inc. for your tireless support during the very time lengthy and complex transaction process. The courtesy which you consistently showed to the Buyers very definitely had a calming effect, and your professionalism led them to make several important concessions and us to ultimately realize an exceptional result."
"I have had the opportunity to work with a lot of people in many different business situations. I've learned much and can say ASCs Inc. is one in a million. You'll be fortunate to have them representing you."
"I cannot thank ASCs Inc. enough for literally saving us from a disastrous situation to one that was extremely profitable as well as relatively stress free. As I told Jon, it was the best money I ever spent."
"I would highly recommend ASCs Inc. to any physicians who have an interest in an ASC or endocenter and are looking for corporate partners and require strategic advice about pursuing a future partnership."
"ASCs Inc. guided us through partnership options (hospital, corporate, other) and offered a realistic and understandable valuation methodology specifically for our center."
"We have been very pleased with their work on our behalf and indebted to ASCs Inc. for helping us realize our goals regarding this sale."
"It is a privilege working with ASCs Inc. – and they are the BEST in the business – and they put their clients FIRST!"
Latest Insights
Stay up to date with ASCs Inc. — from recent Strategic Partnering news and the current ASC/MOB Real Estate market conditions, to the most recent ASCs Inc. transactions and upcoming events.
Physician Transaction Advisors (formerly ASCs Inc.) is pleased to announce the closing of a healthcare real estate sale-leaseback transaction for the Serra Medical Plaza, a 13,000 square-foot two-story medical office building (MOB) in Thousand Oaks, California. The Property was built-to-suit in 2014 and is 100% leased to Thousand Oaks Surgery Center (TOSC) – [...]
Lessons learned from South Bend Orthopaedics and Sports Medicine, a partner practice of OrthoAlliance For decades, physician-owned practices and ASCs have been partnering with companies that can help them scale, grow and operate more efficiently. Over the past several years private equity firms have vigorously pursued these strategic [...]
At the 2023 Ambulatory Surgery Center Association (ASCA) annual meeting, ASCs Inc's Managing Partner Jim Freund and Executive Vice President Stephanie Tarry will be sharing their insights regarding how physician-owners of ASCs and Practices can realize exceptional outcomes with appropriate joint ventures. Question – What is a Strategic Partnership? Answer – [...]